Wonder Electric Motor
(M) Sdn Bhd
2A, Jalan TPP 1/1A, Taman Industri Puchong, Batu 12, Jalan Puchong, 47100 Puchong, Selangor, Malaysia.
+603-8063 9399
+603-8060 8399
Wonder Electric Motor
(S) Pte Ltd
111, Neythal Road,
Singapore 628598.
+65-62658698
+65-62656589
MOTIVE S.R.L ITALY - DELPHI EX Series Asynchronous Three-Phase Electric Motors
Motive IE2 and IE3 three phase asynchronous AC motors for industrial use of the delphi series
DELPHI EX SERIES ASYNCHRONOUS THREE-PHASE ELECTRIC MOTORS, it is MOTIVE S.R.L ITALY Explosion Proof Motor with
ATEX.

ATEX
is the conventional name of the Directive 94/9/EC for the equipment intended for use in potentially explosive atmospheres. MOTIVE DELPHI EX SERIES motors differ from standard DELPHI motors because they are designed to be used, like motive ''Ex'' gearboxes, in the ATEX zones 1, 2, 21 and 22.
MOTIVE DELPHI EX SERIES motors are in fact certified for such zones according to the norms EN 60079-0 EN 60079-7 EN 60079-31 by a notified body: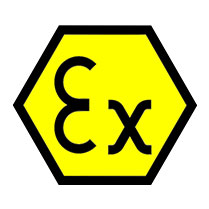 II 2G Ex eb IIC T4 Gb
II 2D Ex tb IIIC T135°C IP65 Db
Tamb=-20 +40 °C

https://www.motive.it/en/p-6-atex-motors.html